When do You Know It's Time for a Parent to Move to Assisted Living?
It's not an easy thing to watch a parent or other loved one reach a point in life when he or she can no longer manage the routine tasks of self-care and must rely on others. Our seniors, in general, treasure their capacity for self-reliance and don't want to be a burden on anyone. Realizing that you no longer have a choice in the matter can be a difficult truth to accept, but Morristown Retirement communities can offer a solution that restores peace of mind and transforms dread about the unknown into exciting possibilities for the future.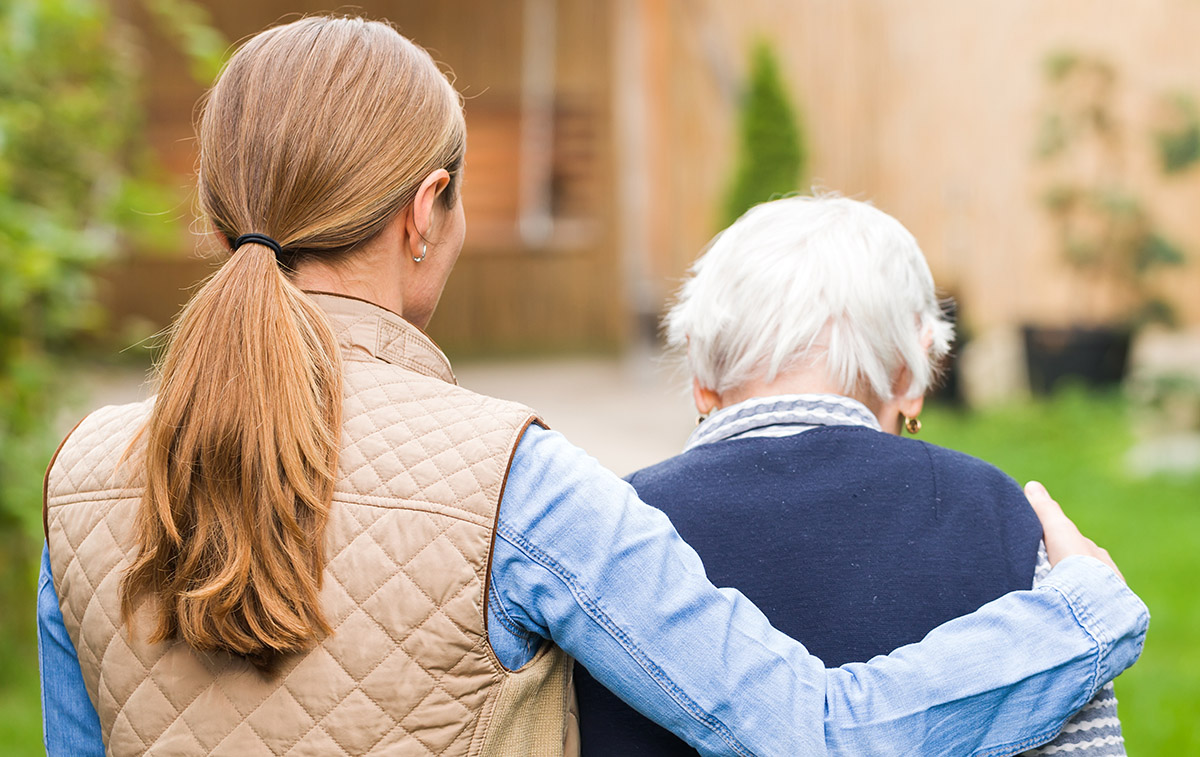 Sometimes, the impetus for a move to an assisted living center is some type of age-related incident, often alarming, that raises concerns about a senior's ability to self-manage.
The far more preferable scenario is one in which this transition is brought on by a parent rather than worried family members – realizing the long-time home has become an empty nest and understanding that independent retirement living means letting someone else take care of the cooking and cleaning from now on. We love meeting residents who accept the inevitability of aging and treat senior living the same way they embrace the creation of a living will: Getting future affairs in order so that others do not have to nudge them out the door against their will.
Come and Learn How Senior Assisted Living Works
We encourage Morristown seniors and their families to visit our community to see our spaces for themselves and get a sense of what it is like to live among us. New residents can be pretty pleasantly surprised when they realize that moving to a retirement home isn't the dreary situation they anticipated. Instead of something they dread, moving becomes an exciting adventure they can't wait to begin.
Seniors who remain active can take advantage of our Independent Living options – getting the security of knowing that licensed nursing staff are nearby 24/7, as well as secured entry and courtyard, plus having someone else cook and clean for them.
Just because skilled medical care is nearby, residents of our Regency Retirement Village of Morristown do not need it around-the-clock the way someone might if moved into a nursing home. Assisted living gives residents a helping hand to bathe, dress, and medicate as needed. Chef-prepared meals, a library, and daily social activities and events make our community feel more like a dorm and the experience of relocating more like freshman year.
Other things they love discovering: Pets are allowed, utilities are included (no more having to keep track of so many bills!), we have a beauty and barber shop on the premises, and they can get assistance scheduling appointments and getting rides for them or for errands. What's NOT to love about all of that? It definitely beats staying alone in a big, empty house, feeling sad that your main companion is a television set, afraid that help will be hours away if there's an accident.
Assisted Living is just one part of what we offer at Regency Retirement Village. Short-term care is available as part of our services, with residents enjoying their own private suite with all of the same amenities and activities as longer-term residents.
Don't Confuse Assisted Living with a Nursing Home
Regency is a Morristown senior community emphasizing social opportunities and reasons to stay active
Our Executive Director, Trudy Darnell, said it best in our most recent newsletter:
"Get out of your apartment and make some new friends – watch a movie, read a book, go to exercise, play a game, work a puzzle, go to worship service, walk in the Regency Park, play bingo, go to Bible study, go to a party or just simply sit in the massaging chair and enjoy some quiet time. As we all know, Activities play a very important part in our health because they stimulate the brain and increase stamina. I know personally, I feel much better not only physically, but mentally when I get out and exercise or socialize."
Retirement Living Offers Relaxation, but That Doesn't Mean You Have to Sit Still or Be Bored!
At Regency, residents can be found participating in a yoga class, corn toss, balloon swat exercise, silver sneakers exercise class, or enjoying entertainers like Steve Carr, Pea Pickin' Hearts, Adrian Ray, Curt Mathson, Paul Indelicato, or Michael Reno Harrell in the common areas.
In other words, Regency is where seniors begin an exciting new chapter of their lives – not the cold, impersonal, institutionalized setting many imagine awaits them in Morristown retirement living.
A visit to our community helps clarify that our community is large and packed with potential new friends to make and activities to enjoy.
Preparing for Future memory and Alzheimer's Care if Needed
It requires a certain level of maturity to prepare for the possibility that age-related conditions like dementia can eventually render us unable to communicate future wishes. By discussing a transition to independent retirement living in a Regency Retirement Village of Morristown apartment – with a continuity of care available for transition as we age — the path forward becomes less of a concern.
If and when a resident of our Assisted Living begins to suffer from symptoms of dementia, Regency Retirement Village's staff can step up with advanced care to keep them active, involved, and engaged. We hope that someone never needs Memory Care, but it's reassuring to know that a difficult situation is made easier by not needing to move someplace else at a time when things are already confusing and scary.
Set the Future in Motion by Scheduling a Tour Today
We encourage you to schedule a no-obligation tour of our Morristown retirement community so you can see everything we've described and show you on this website for yourself. Please call us at (423) 581-7075 or request a tour on this website.
We look forward to surprising you with the various services and amenities we offer.
Copyright: obencem / 123RF Stock Photo